Boveda Inc
THE BOVEDA STORY
Becoming the global leader in any category doesn't happen overnight. Becoming the global leader in a category that didn't even exist is even harder. But that's what Boveda did and continues to do since 1997. 
We made "Never, ever, ever give up" one of our company values because that's how important it was from Boveda's very beginning.  
Today that persistence looks like millions of two way humidity control packets getting shipped out each year to protect your finest cigars, regulate the environment of your favorite guitar and keep the terpenes in your cannabis where they belong. 
That's a lot to expect out of a humble brown packet, but Boveda has dedicated more than 20 years to protecting your passions.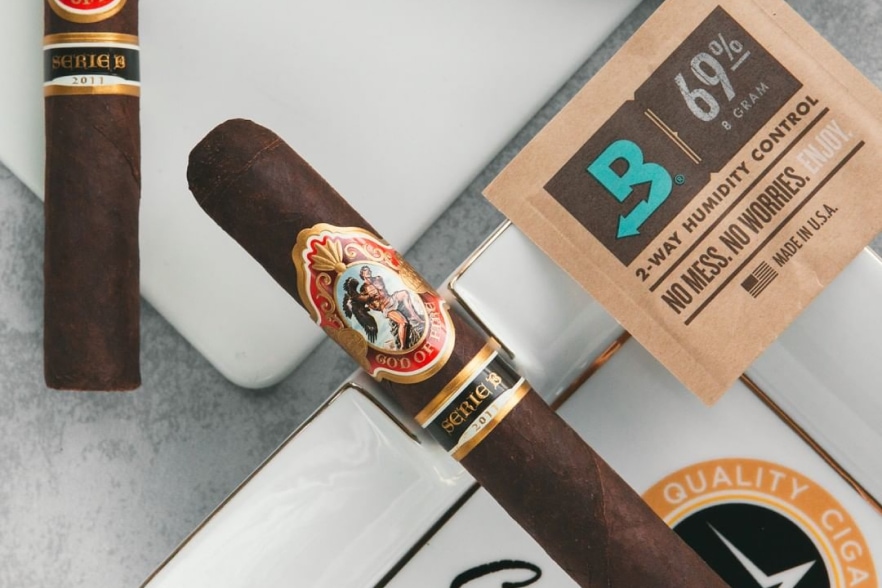 The road to Boveda's status as the top global manufacturer of 2-way humidity control wasn't an easy one, and there were some bumps along the way. But when it came to our commitment to protecting your passions, there was no room for compromises–and as our most loyal consumers will tell you that commitment paid off.  
The Beginning
Before Boveda (the company was named Humidi-Pak in the early days) made humidity control effortless and efficient. Before cigar connoisseurs were relegated to humidifiers that would only add moisture whether or not the cigars needed moisture. Other options included distilled water or sponges or other various foam and chemical solutions that were messy, labor intensive and beyond frustrating. 
One determined humidor maker sought out a better way for humidifying his personal premium cigar collection and approached Dr. Al Saari, a retired General Mills chemist, who then recruited his trusted colleague and General Mills packaging expert Robert Esse. Together, they took Saari's formulated salt solution and, with Esse's help, they found a suitable permeable film that would hold liquid while allowing water vapor to pass through and developed the prototype for an unprecedented product that would change humidity control forever. 
It was only when business experts and fellow cigar enthusiasts Sean Knutsen and Tim Swail were brought in that the quest to resolve humidity control became a business. 
In The Garage 
Now the story progresses, as most start-up stories do, to a makeshift office situated in an unassuming suburban home. Beginning in 1997, Humidi-Pak was officially founded there unleashing a product on the world that would transcend humidors and transform the cigar industry. But not overnight.
For the first 10 years of the company, the team ran on passion, coffee and little else to sustain themselves because while they believed in the product, everyone else had yet to catch on. They started selling a bag and humidity control as one all-inclusive solution primarily at cigar trade shows which excited the industry for how well it protected cigars. But here's a problem you don't hear often; it worked too well, and there was no need to purchase another bag because they lasted too long. 
The team continued to innovate.
The 2000s
Passion and perseverance paid off. The team finally got their first major opportunity when large cigar manufacturers, including Lane Limited and A. Fuente Cigar Co., began placing a Boveda in their boxes, and small retailers nationwide started selling Boveda over the counter and even using them for their own inventory. 
Humidi-Pak introduced a new improved product that was able to provide 2-way humidity control fast enough to work inside wooden desktop humidors under the brand name, Boveda, which means "vault" in Spanish. 
And with a new name came even more innovation as the team continued to improve Boveda humidity control with a product that comes closer to the one we have today. Which is why in 2007 the cannabis industry suddenly took notice of a product that could protect the aroma, taste and effectiveness of flower industry-wide. 
The 2010s
The next ten years saw explosive growth for the company in all of its chosen categories, but particularly in its partnerships with the top cigar manufacturers and the nation's premiere cannabis growers. As legalization debuted in California and Colorado, consumers were further educated about terpenes, the quality of bud and evaporation and the caliber they should expect from a protected flower. They demanded a better product and Boveda was the only one that could enable it. 
The 2020s
Twenty years passing, consumers still aren't quite sure how to pronounce Boveda, but they do know when they see the Boveda logo that their passion, whatever it is, will be maximized. 
And while the cigar industry has fully embraced Boveda as its preferred method of humidity control, the cannabis industry is still in the early adoption phase with consumers learning and demanding that their terpenes require protection. We keep hearing "Save the terps!" and we couldn't agree more. 
Meanwhile, the hemp industry is also recognizing Boveda's role in its burgeoning industry, and instrument manufacturers like Fender are beginning to include Boveda in every case for purchase. Other uses for 2-way humidity control are just being discovered with SpaceX on board in employing Boveda for food storage. 
From those humble beginnings way back in the late 90's to now, Boveda has experienced tremendous growth, and that's ultimately due to our passion in protecting yours. 
HOW DOES BOVEDA WORK?
It's all science. Mix certain salts with water and together they naturally regulate humidity. Boveda's patented packaging allows the cleanest, most-purified water vapor to either be emitted or absorbed.
Boveda acts on the environment around it. By adding and absorbing moisture, Boveda keeps the contents of a sealed container at a precise relative humidity (RH) level. Cool, huh? The number printed on Boveda are the RH%. Whatever product you're storing calls for specific RH levels.
The cannabis plant is both beautiful and complex, with hundreds of different active ingredients. While much attention is played to cannabinoids, another set of compounds also play a vital role: terpenes. But what exactly are cannabis terpenes and why are they so important? And how can Boveda humidity packs protect them? Read on to find out!
 
What are Terpenes?
Have you ever wondered where dank bud gets its scent? The truth is in the terps. Terpenes are the molecules responsible for the flavor and aroma associated with various cannabis strains. Additionally, it is believed terpenes (also known as terps) play a role in the effects cannabis has on the consumer. This is due to something called the entourage effect, which is the idea that all parts of the cannabis plant working together in perfect harmony are responsible for how it makes you feel.
 
Why are Cannabis Terpenes Important?
As previously mentioned, cannabis terpenes help set strains apart. They offer several unique scents, from gassy to earthy to sweet, and a variety of unique effects. Without terpenes, bud would be bland and may not offer the same type of experience one would come to expect. Producers rely on the terpene profile of a cultivar to help explain to consumers exactly what they may be getting themselves into upon consumption.
 
What are the Top Terpenes and Their Most Popular Effects?
There are hundreds of different terpenes found in the natural world, but there are several prominent ones typically found in cannabis: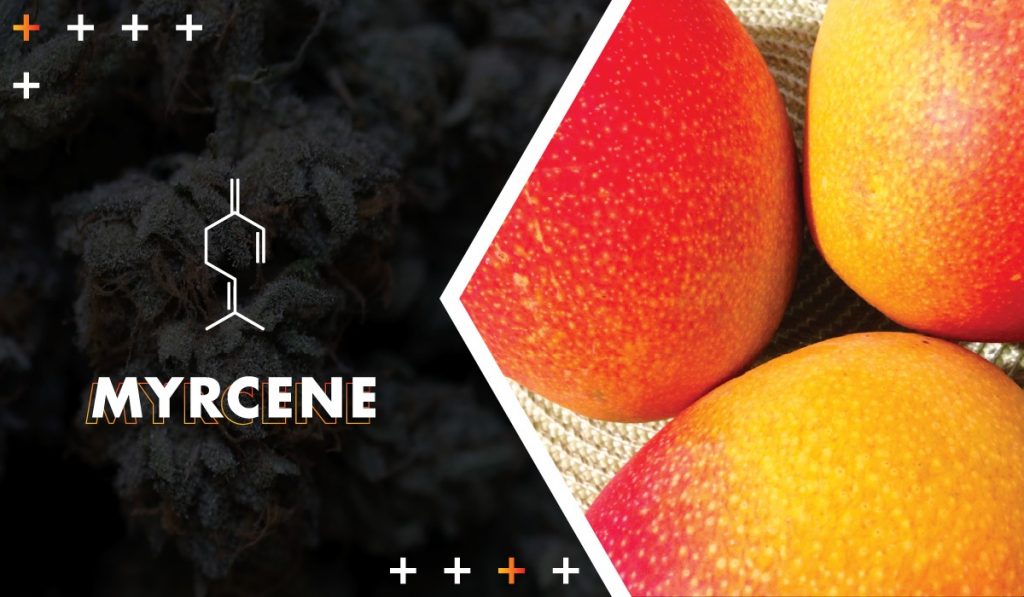 MYRCENE
The most abundant cannabis terpene is myrcene. Earthy tasting with a sedative effect, this terp can be found in a variety of strains.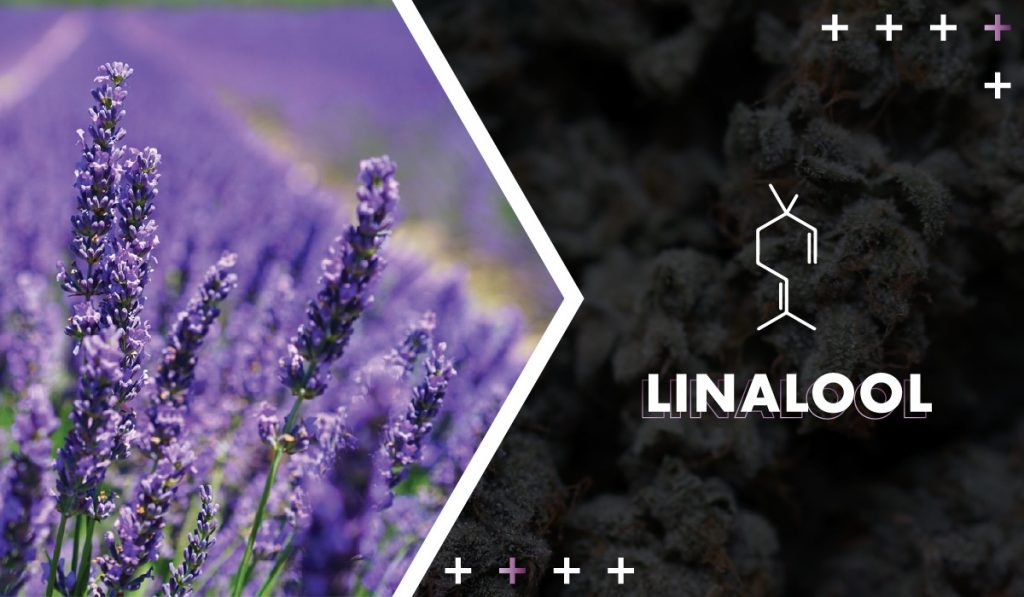 LINALOOL
Floral and pleasant, linalool is also found in lavender and is popular in aromatherapy. It's believed to be both calming and a neuroprotectant.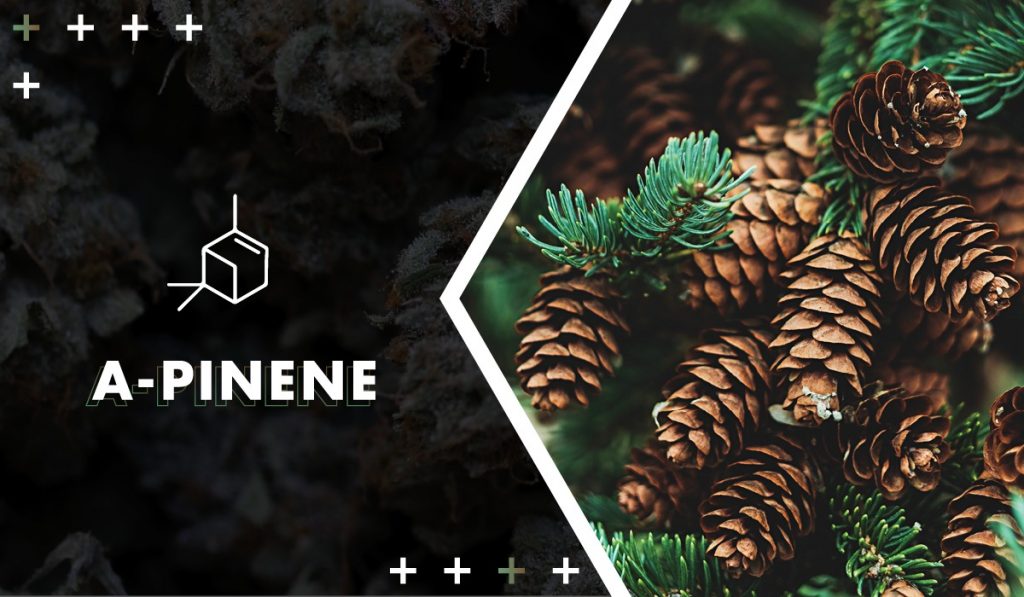 PINENE
Also found in coniferous trees, woodsy pinene promotes mental alertness. It's also thought to be the most common terpene in the natural world.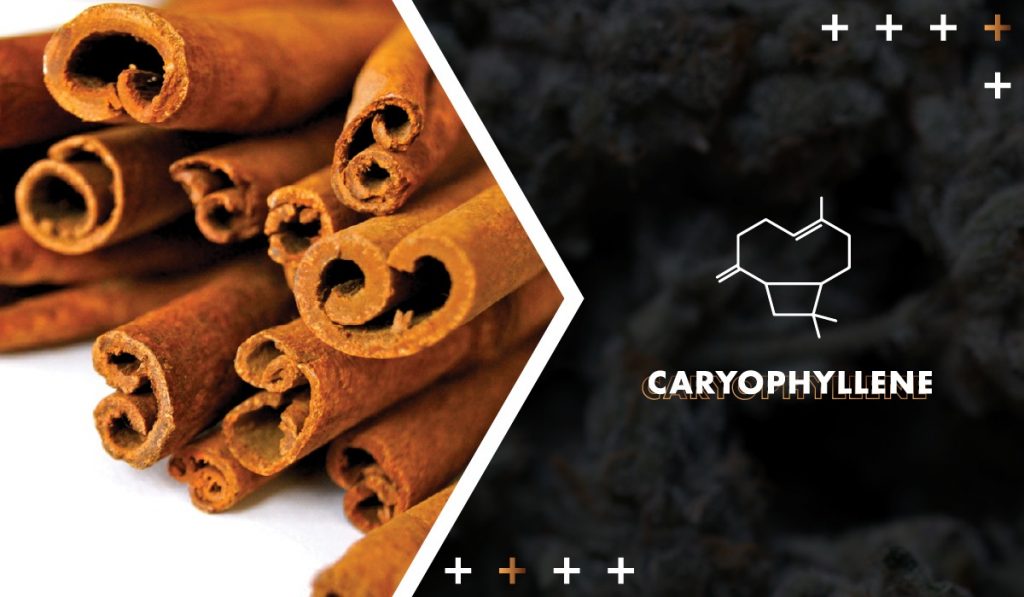 BETA-CARYOPHYLLENE
This peppery terpene also has the unique distinction of having cannabinoid properties. It's great for people with gastrointestinal upset.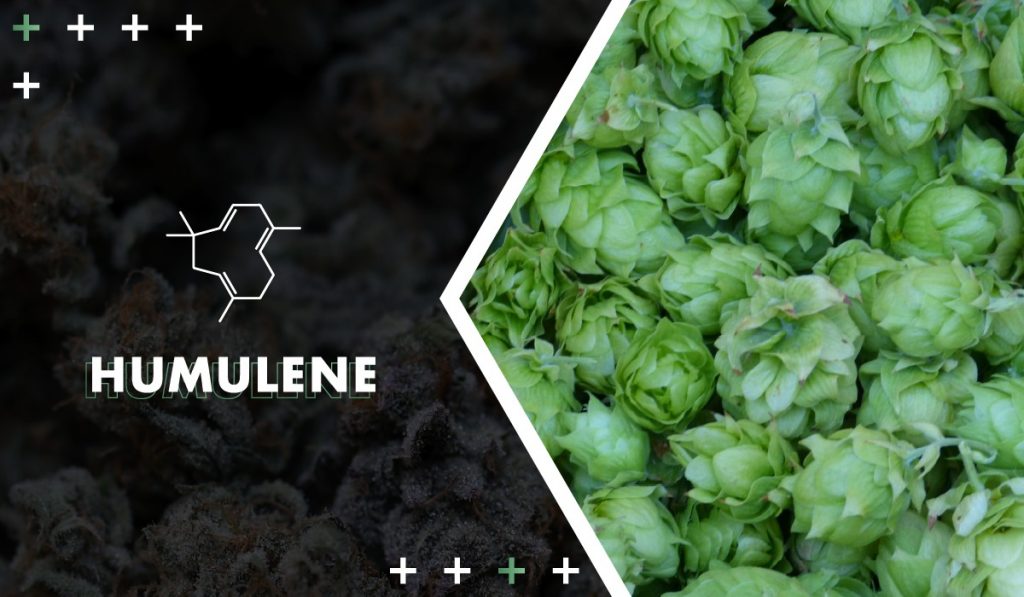 HUMULENE
If you've ever thought an IPA beer smelled dank in a familiar way, it's because humulene is also present in hops. This terpene is believed to have anti-inflammatory capabilities.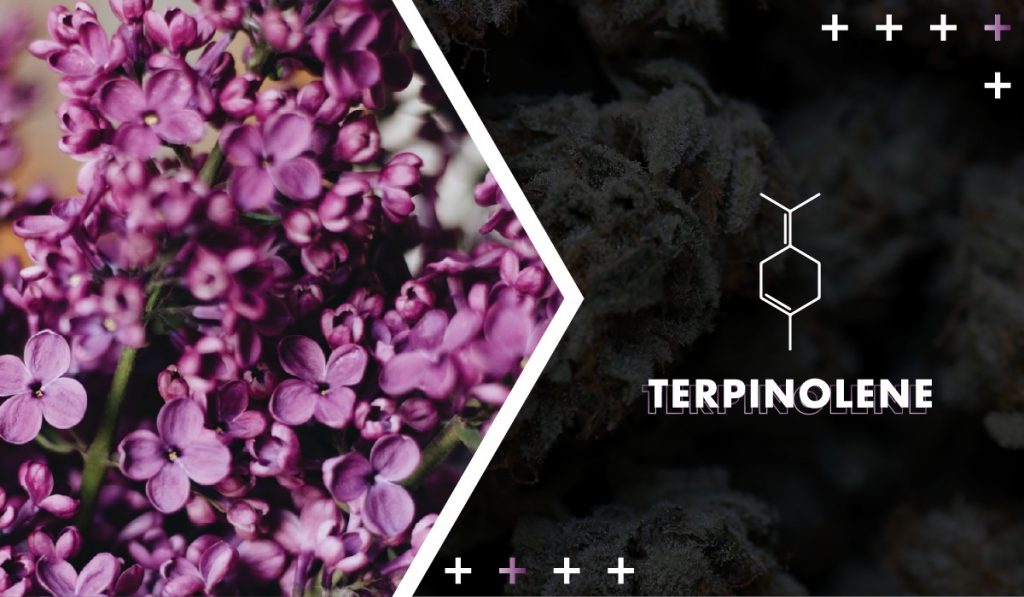 TERPINOLENE
Considered the "least common" of the prominent cannabis terpenes, herbal-scented terpinolene is relaxing and heady. It's highly sought after due to its powerful effects.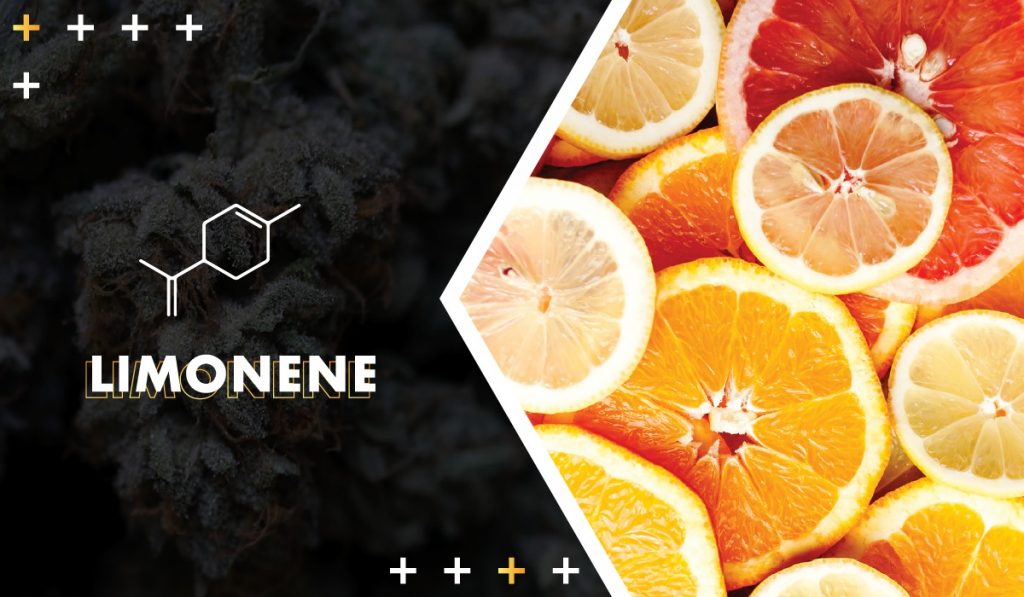 LIMONENE
Citrusy and sweet, limonene is thought to be uplifting and euphoric. It has also shown early promise in treating cancer, but more studies are needed to be conclusive.
Why Are Terpenes at Risk?
Cured cannabis bud is in danger. When exposed to oxygen, even in seemingly airtight containers, terpenes are at risk of evaporating. According to a 1995 study conducted at the University of Mississippi, just one week of sitting out at room temperature can lead to a 31% decrease in terpene content. Since terps are so crucial to the overall cannabis experience, this loss could have a significantly negative impact.
How Do I Save Terpenes?
Fortunately, there is a way to protect cannabis and save the terps. Salt-water based humidity control packs from Boveda literally create a terpene shield, achieving just the right environment for bud to stay fresh. Placing a pack inside the container will ensure the dried flower within maintains its potency, flavor, and texture. As a bonus, it will also prevent dangerous mold from developing – it's a win-win!
What's at Stake if I Don't Take Action?
Overly dry flower is harsh and unpleasant to smoke. The inviting aroma you've grown to know and love is nowhere to be found, making the experience less ideal all around. Not to mention the fact that missing terpenes may lead to less potency. This is especially problematic for medical patients who need a consistent outcome. Consumers should be able to enjoy the cannabis they purchased fresh, even if it's weeks later.
In Conclusion – Save the Terps!
Terpenes are some of the most important compounds in the cannabis plant, as they are responsible for not just its fragrant essence, but also how a strain makes you feel. Protecting terpenes from evaporation and degradation is essential for a consistent and pleasant consumption experience. Thankfully, Boveda humidity packs are here to help you save the terps!